The Company: Cloudbeds
Cloudbeds is the fastest growing hospitality management software in the world, providing fully-integrated tools to manage properties of all types and sizes — building revenue, driving bookings and increasing operational efficiency. In this guide to hotel management software, they detail how to choose hotel technology that puts you in control.

Cloudbeds is based out of San Diego, Dublin and Sao Paulo Brazil — but their employees are located all over the globe and speak more than 17 languages. Cloudbeds was created from a "napkin idea" while Richard Castle and Adam Harris were traveling in Brazil in 2012.
The Challenge: Documentation, Content Creation and Integration of Screenshots
Colin Slade is the VP of Customer Success & Services at Cloudbeds. He explained the pre-ScreenSteps difficulties that Cloudbeds was experiencing using Google Docs and Word Docs to create documentation. Colin and his team were having trouble with the speed and quantity of content they were able to create with their limited tools available.
"We support tens of thousands of customers in 148 countries. So there is a lot of variability in how the product is used in each region. We want to document all of that."
Colin knew that Cloudbeds needed to document a lot of material, internal and external.
"We have probably five or six people on a daily basis that are consistently creating somewhere between 80 to 100 new articles a month. Some internal and some external. My philosophy with our department is if it's not documented, then we can't hold anyone accountable for it. Also, if it's not documented, then it's not going to be repeated. So we try to document as much as we can.

"Three or four people are full-time authors. However we also work with our product teams creating documentation for upcoming features and updating what we have. We take feedback from sales and all other departments as well. So most of the authors' jobs are either translating or creating tutorials, building walkthroughs and integrating screenshots."
Colin and the Cloudbeds writing team experienced great frustration integrating screenshots into this documentation.
"When I had to use Google Doc to create documentation with screenshots, it was a nightmare."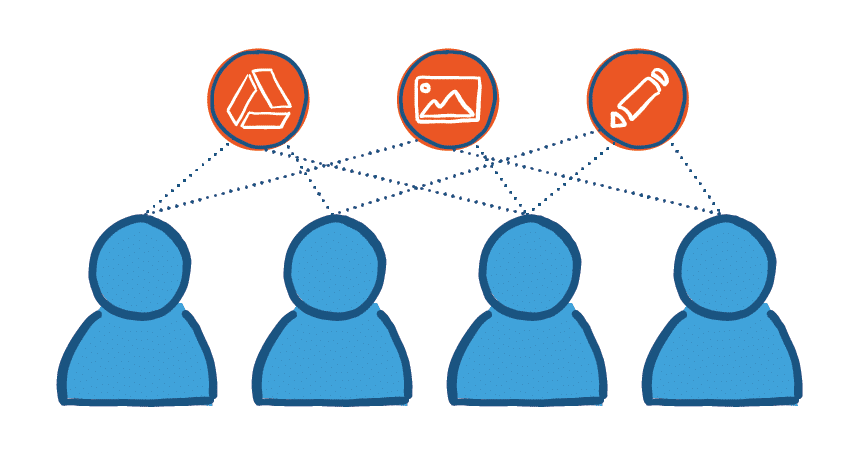 The team needed a solution to their document generating issues. They needed to create content and documentation quickly, easily and with integrated screenshots.
The Solution: Desktop Editor
Colin and his team used the ScreenSteps desktop editor with built-in screen capture and image annotations to solve their problem.
"It allows us to move a lot faster and to create a lot more content than we would have previously been able to. This allows us to stand out and definitely have a much more thorough knowledge base than a lot of our competitors.

"No one else has the author aid tools, the ease of use and the ability to quickly and easily get to an end result like ScreenSteps.

"When I first started, there were only a couple of articles. And now we have at least 1500 to 2000 articles. We're constantly adding new ones. ScreenSteps is used on a daily basis. It's an incredible tool."
The ScreenSteps Desktop Editor Allowed Colin and His Team To:
Use a built in Screen Capture
Integrate screenshots into any articles seamlessly
Create Image Annotations
Add arrows, callouts and directions etc.
Generate Text Fields
Provide text explanations for your screenshots
Create a Checklist and Table of Contents
Create checklists that are easy to follow
Foldable Sections
Reveal information as necessary
Include Video, GIFs and More
Embed Vimeo, YouTube, Wistia, etc.
"No one integrates screenshots in documentation as well as ScreenSteps.

"ScreenSteps has allowed us to cut down on having to rewrite everything or try to explain something when we've already documented it. The only way that our clients or our internal training sessions can best be supported is by screenshots and by walkthroughs because the visual really helps.

"There are a lot of internal processes, how different departments react to each other... For actual walkthroughs and processes where we need to see what needs to happen next, we use ScreenSteps."
ScreenSteps Content Creation software has also helped with Cloudbeds' help desk.
"It saves us a lot of manpower because we don't have to be on the phone with customers for simple instruction. We can scale much better because there's a repeatable process in place."
The Results: Better Informed Clients & Employees Through Simplified Documentation
Colin and his team at Cloudbeds were ecstatic with the results of utilizing ScreenSteps:
"ScreenSteps has helped us stand out from others in our space. Other companies have knowledge bases and they have some details, but not at the same level of depth that we have. The advantage that we have is ScreenSteps."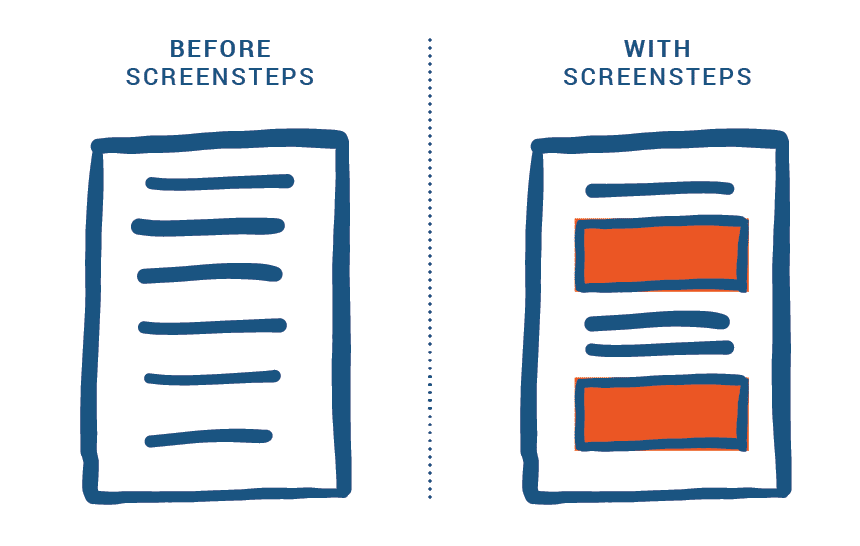 Colin noticed that the clients of Cloudsteps were particularly impressed with the company's new tool as well.
"We get a lot of good comments about our documentation. People love and appreciate when they can see a scenario that they're trying to figure it out and it's literally stepping them right through it. Overall we have really good scores and we usually keep our customer satisfaction above 95%.

"ScreenSteps gave me such a massive advantage and is part of the reason why I'm in the position I'm in. I am now capable of coming into organizations and completely revamping their training and their processes because I have a secret weapon. No one else can move as fast, no one else can get things done as quickly."
Across the board, Cloudbeds' clients, employees and upper management are much happier with the simplicity and ease ScreenSteps has provided.